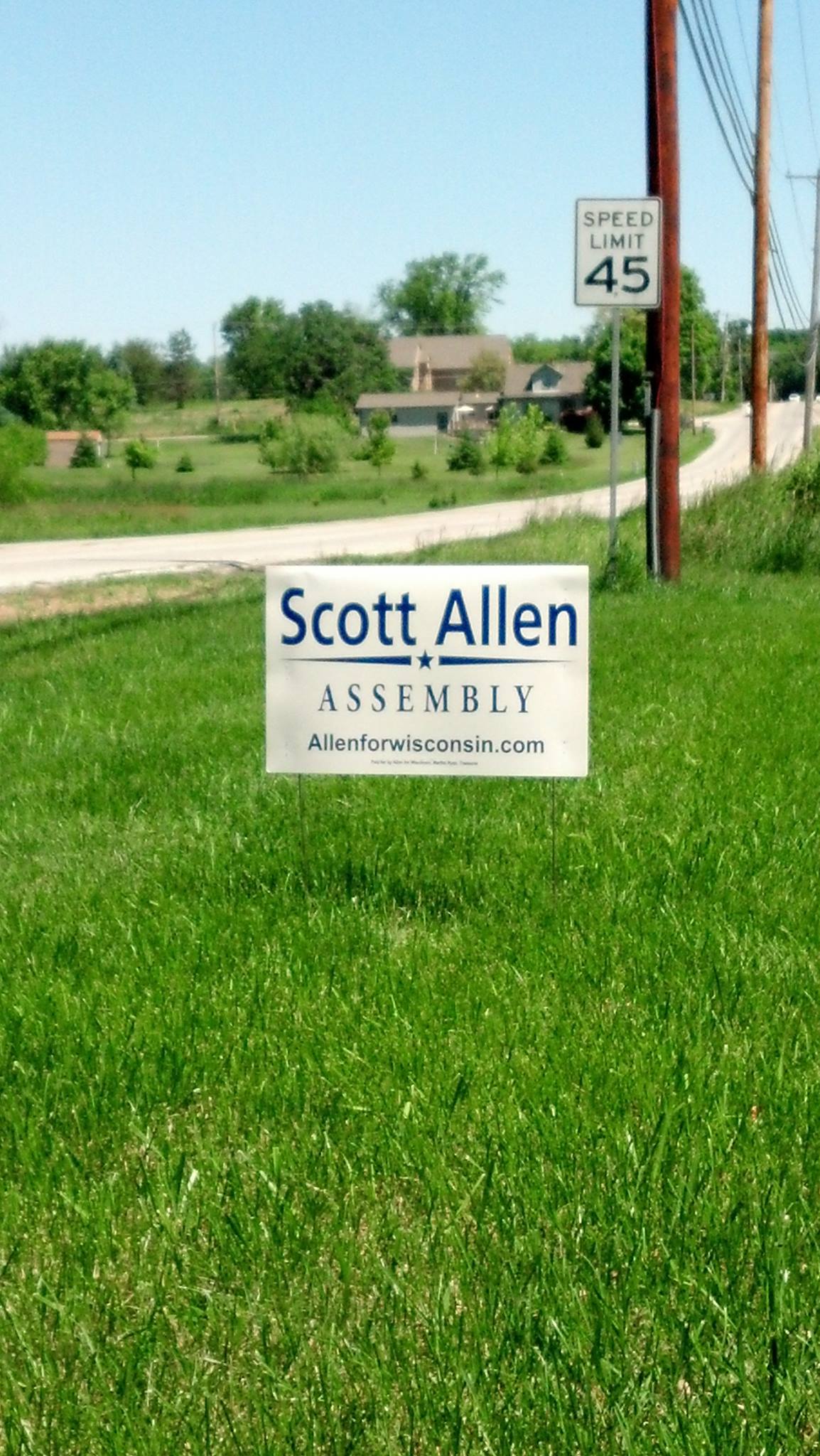 (Waukesha, WI) – The Allen for Wisconsin Campaign submitted a thorough Campaign Finance Report to the Government Accountability Board on July 21.
The Waukesha Freeman has reported the details of the reports of each candidate in the 97th Assembly District, and reported that Scott Allen has the lowest average contribution amount of all six candidates at $ 122.08 per contribution. With over 130 contributions from as low as $10 this is evidence of a wide, grassroots base of support.
"I am honored to receive grassroots support from the residents of Waukesha, Genesee, and Mukwonago. I am also grateful for the support of my family and friends," said Allen. "I am looking forward to continuing my dialog with voters during the last two weeks of the election, and I'm excited about what we can do together to keep moving Wisconsin's economy forward."
The 97th Assembly district includes parts of Waukesha, Genesee and Mukwonago.
###