Paul Decker Endorses Scott Allen for 97th Assembly District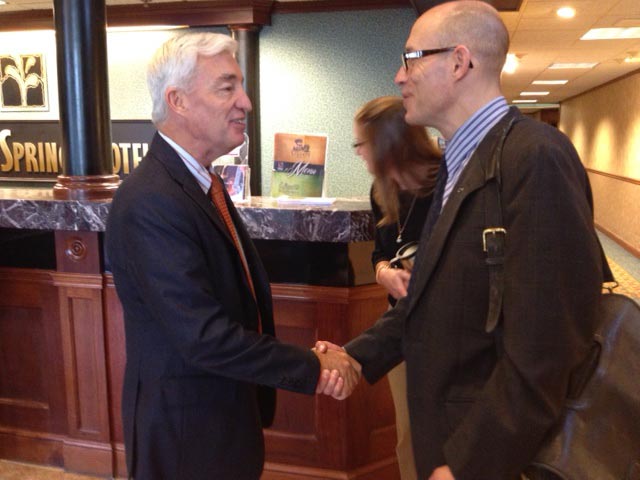 Today at the Country Springs Hotel and Conference Center in front of a group of forty-plus business owners and professionals Paul Decker, a businessman and local elected official, endorsed Scott Allen for the 97th Assembly District.
Decker said, "Scott Allen has experience in both the private sector and public sector, he has experience in city government and for the county on the CDBG board, and, most importantly, Scott Allen is focused on improving Wisconsin's economy."
With Mr. Decker's business background and support for economic development issues his endorsement supports the thrust of Scott Allen's campaign to greatly expand the Wisconsin economy. Also speaking at the event Scott Allen emphasized the importance of confidence and courage in entrepreneurs. "To take the risk of investing capital, leaving a job, accepting the uncertainty of income; those actions require courage," Allen said. "We need to foster that in Wisconsin. We need to reduce the hurdles for business start-ups, and let them know that Wisconsin is on their side."
The 97th Assembly District includes the southern half of the City of Waukesha, much of the Town of Waukesha and eastern parts of the Towns of Genesee and Mukwonago. The primary election is August 12th.